On November 9, 2017, Hyperbaric Medical Solutions (HMS) held an event for professionals at Jewel Restaurant in Melville, New York to discuss its new, one-of-a-kind Regenerative Medicine program, featuring the powerful combination of Platelet Rich Plasma (PRP) Therapy and hyperbaric oxygen therapy (HBOT) to treat many orthopedic and chronic conditions.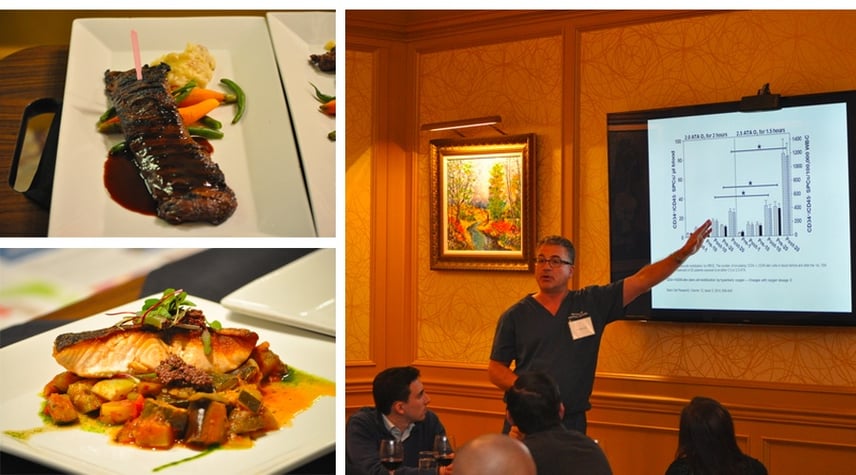 HMS is rolling out this initiative in its Woodbury, New York location and is working closely with Dr. Pradeep Albert of Medical Arts. The event was well-attended by podiatrists, urologists, radiation oncologists, internists, and several other interested practitioners from the Long Island community. Special thank you to the event supporters Encompass Biologics, Medical Arts Radiology, Allied Urological Services, and North Atlantic Medical.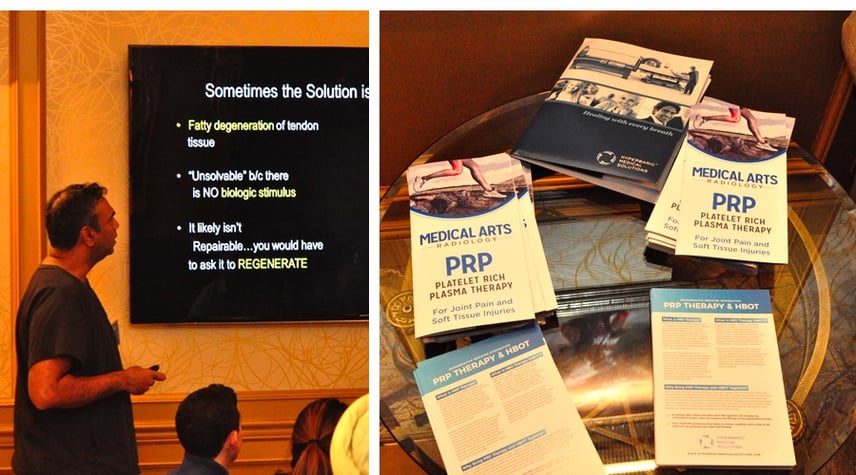 ---
Click Here for more information about the PRP/HBOT combination and it's use as a healing accelerator and surgical alternative.