Fort Lauderdale, FL
Heal with Hyperbaric Oxygen Therapy In the Sunshine State
Hyperbaric Medical Solutions brings the healing powers of oxygen to the heart of Broward County's Fort Lauderdale, a city known for its beaches, historic riverfront, shopping, arts, and culture. This sun-drenched location is the perfect fit for our relaxation and rejuvenation lab, which features monoplace hyperbaric chambers equipped to treat various conditions or boost your general health.

Call us today at 954-834-1280.
Schedule a Consultation Today
Available Treatments
Hyperbaric Oxygen Therapy
Concussion Recovery
IV Therapy


Accepted Insurance
Aetna
Ambetter/Sunshine
CarePlus
Cigna
Devoted Health
HealthSun Health Plans
Humana
Medicare
Molina
Oscar
Simply
United Healthcare
Veterans Affairs (VA) Community Care Network
HMS is also working to establish in-network status with several additional major carriers and government payers. Please be advised that HMS offers cash-pay programs and several financing options as well.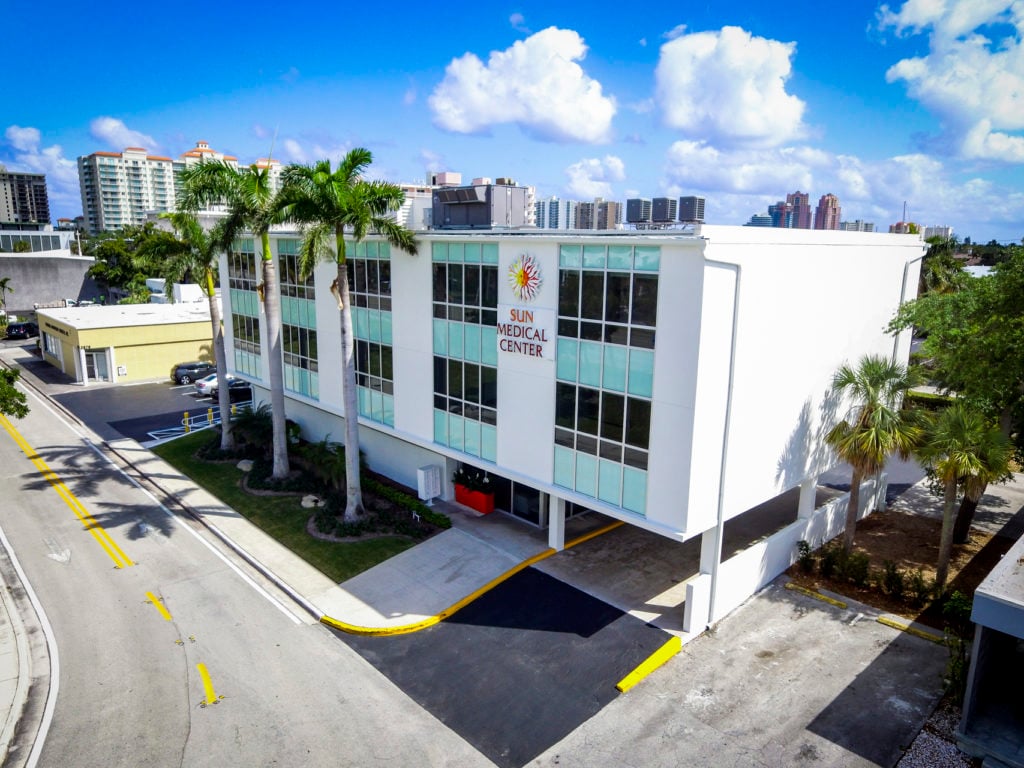 About
HMS Fort Lauderdale is our third location, and the first HMS clinic outside New York. South Florida is a natural extension for HMS, and we are very excited to offer the many advantages of a free-standing hyperbaric clinic with complete medical oversight to the Sunshine State.
The HMS Fort Lauderdale site was previously known as Sun Hyperbarics, which we acquired and re-branded as Hyperbaric Medical Solutions in October 2019. Our clinic features hyperbaric certified physicians and extensively trained and experienced medical staff, three state-of-the-art monoplace chambers with individual entertainment centers, and calm and soothing aesthetics. HMS Fort Lauderdale offers a comfort, convenience, and personalized care experience not found at any other hyperbaric center.
Directions and Parking
HMS Fort Lauderdale is located directly east off the Oakland Park Blvd exit along I-95, on the south-side of the road just west of the inter-coastal. There is ample parking at the clinic and patients may park directly outside the building in spaces labeled "Reserved for First Floor Doctor", or in one of the several handicapped parking spots. Additional parking is available in the rear of the building—across a quite private drive—courtesy of a designated lot.
Address:
2866 E Oakland Park Blvd
Fort Lauderdale, FL 33306
Hours of Operation:
Monday–Friday from 8am–6pm
Weekend appointments available based on clinical need.
Medical Team at this Location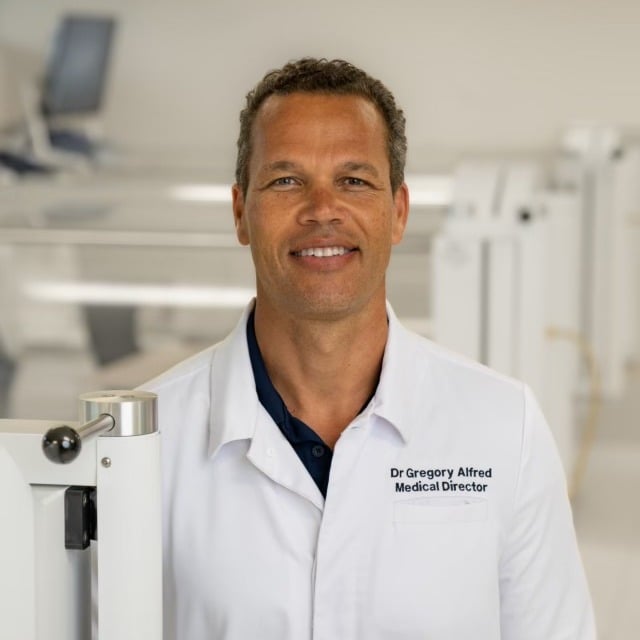 Gregory Alfred, MD, FAAEM, ABEM
Medical Director ‑ Fort Lauderdale
Dr. Alfred is the medical director for HMS Fort Lauderdale. He is board certified in emergency medicine and is also certified in hyperbaric medicine. He is an active member of the American Academy of Emergency Medicine, the Undersea and Hyperbaric Medical Society, and Hyperbaric Medicine International. Having grown up in the US Virgin Islands, Dr. Alfred's interest in hyperbaric medicine derives from his passion for scuba diving. Dr. Alfred received his undergraduate degree from Princeton and his medical degree from NYU-Mount Sinai School of Medicine. He completed his emergency medicine training at USC, where he also obtained his certification in hyperbaric medicine. Dr. Alfred was named outstanding resident of the year during his final year of residency. Along with practicing emergency medicine, Dr. Alfred has served as a clinician in one of the busiest in-patient hyperbaric departments in South Florida at Mercy Hospital since 2008. Dr. Alfred saw firsthand the amazing life-changing and neuro-restorative powers of HBOT while at the hospital, and has sought to expand the reach of the modality to the outpatient setting. Dr. Alfred is excited to join HMS's high-caliber team and to lead HMS's expansion into Florida.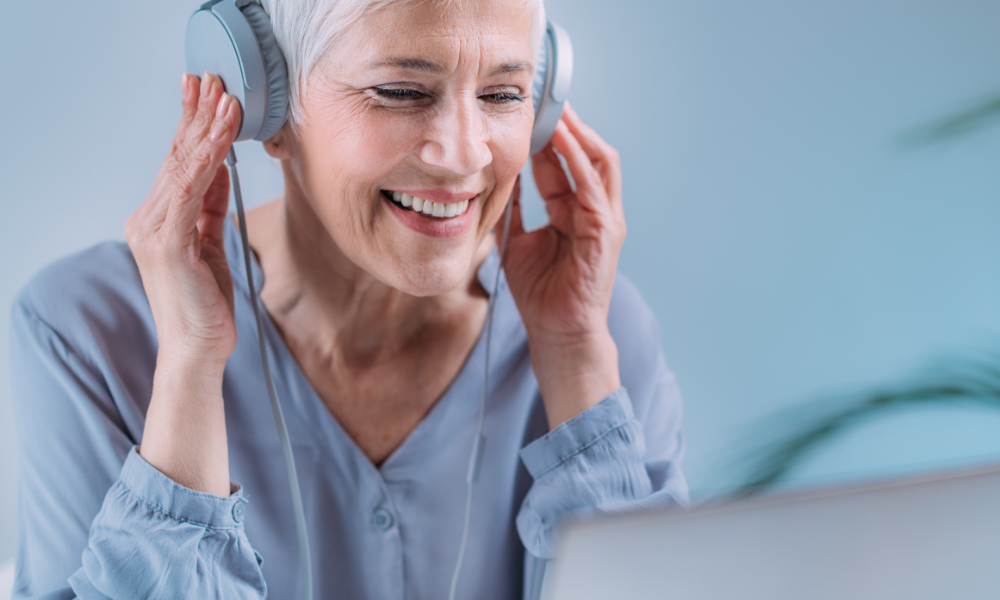 In this case, Hyperbaric Oxygen Therapy helped a patient with sudden hearing loss recovery fully, regaining 100% of her hearing.
Read More