Failed Skin Grafts And Flaps
A skin graft refers to skin transplanted onto a wound. A skin flap is a transplant that includes skin plus deeper tissues like muscle, blood vessels, and bone. To be successful, both skin grafts and flaps need a healthy, oxygenated transplant site. That's where treatment with Hyperbaric Oxygen Therapy (HBOT) is beneficial to patients ahead of these surgeries.
HBOT is used to prepare the wound site before the transplant and to promote healing after the skin graft or flap transplant by increasing the flow of blood and oxygen to the affected area.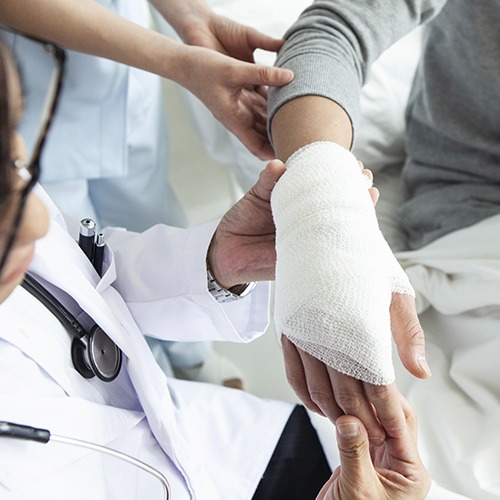 HBOT for Failed Skin Grafts and Flaps
HBOT helps prepare patients for skin grafts or skin flap surgery in the following ways:
Prepares wound for transplant
Increases healing
Reduces recovery time
Experience HBOT at These Locations
Our experienced clinical team is available to help you find out if you're an appropriate candidate for Hyperbaric Oxygen Therapy and to answer any additional questions about HBOT or our facilities.

You deserve the best – our mission is to achieve patient success through personalized, innovative, and compassionate care that enhances your healing potential. We do so at the lowest possible out-of-pocket cost, with only one copay and/or less coinsurance than at a hospital-based HBOT program.
Call our offices today at (646) 846-2081 or click the button to get started with Hyperbaric Oxygen Therapy and learn how it can help you accelerate healing and achieve optimal health!