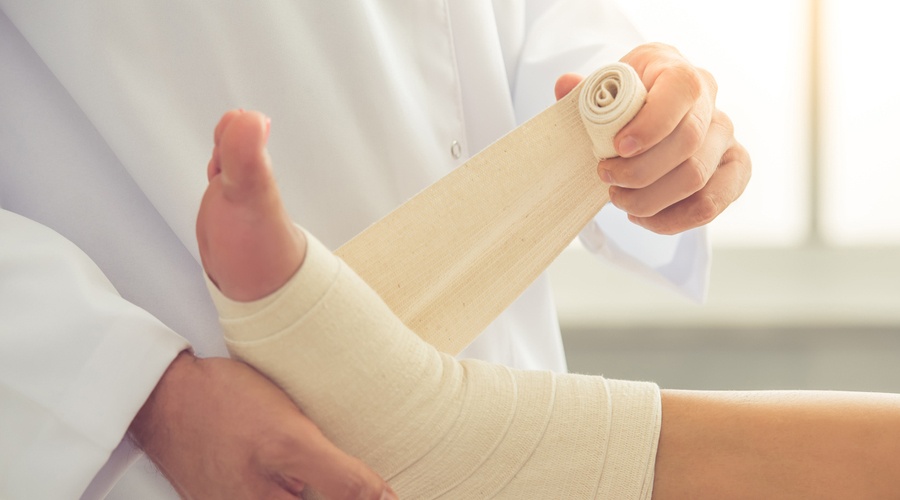 Diabetic foot ulcers are non-healing wounds that develop on the bottom or side of a person's foot, and are common side effects among those with diabetes. These are serious lesions that could become infected and result in amputation if not cared for properly. Preventing and healing these severe wounds is possible. The first step is to pay close attention to the condition of your feet on a daily basis, taking note of any signs of redness, irritation, swelling and/or sensitivity. If you do recognize such symptoms, it's best to consult with a trusted health care provider for an assessment and treatment.
Once diagnosed, there are certain diabetic wound care tips to consider while embarking on your journey to recovery. These include:
1. CLEANING THE WOUND
Your diabetic wound care plan should also include thoroughly and consistently cleaning the foot ulcer, as well as replacing the bandage on a regular basis. Doing so could prevent an infection, which makes the recovery process easier.
Additionally, apply any creams or other antibiotics that your health care provider prescribes, as instructed. Failing to comply with the doctor's orders could worsen your condition.
2. BEING PROACTIVE WITH YOUR ENTIRE HEALTH
Not only should you be taking care of your diabetic foot ulcer by cleaning and covering it, you should also take the necessary steps to improve your overall health. For example: Diabetics should pay careful attention to their blood glucose levels. This is important even if they aren't suffering from lower extremity wounds. However, those who are dealing with foot ulcers should keep a particularly close eye on these levels, as this could indirectly aid in the healing process. The nonprofit American Diabetes Association stresses the benefits of maintaining "tight control" over your diabetes, which involves measuring your blood glucose levels more frequently, and re-evaluating your insulin dosage and schedule. Although not for everyone, this could potentially help you avoid additional health complications.
4. LEARNING ABOUT HYPERBARIC OXYGEN THERAPY
Hyperbaric oxygen therapy, also called HBOT, is an all-natural technique approved by the U.S. Federal Drug and Food Administration (FDA) to treat diabetic lower extremity wounds, particularly foot ulcers. The high atmospheric pressure and increased oxygen concentration in a hyperbaric chamber increases the amount of oxygen in the bloodstream. This decreases inflammation, fights off infections, and facilitates blood vessel creation, which improves circulation in the affected area and throughout the patient's body.
Prior to HBOT being approved, however, most insurance plans require diabetic lower extremity wounds be treated in other ways, such as wound dressings or total contact casting, before covering HBOT. If initial treatments are not effective and/or the condition of a patient's wound is severe, HBOT could very likely be the next step.
4. WATCHING FOR SIGNS OF REGRESSION
Monitor your progress regularly in order to catch any symptoms indicating your condition is declining. As aforementioned, be sure to check if your foot is extremely red or aggravated in any way, sensitive to touch, and/or unable to withstand pressure. If you notice that your condition isn't improving, consult with your health care provider and update he or she on what's happening. This way, you can get back on the right track.