An Effective, Natural Treatment for Long COVID Symptoms and Comorbidities.
Hyperbaric oxygen therapy (HBOT) is an all-natural, non-invasive treatment where a patient simply breathes 100% medical-grade oxygen at an increased atmospheric pressure. HBOT can increase the oxygen concentration in the body by up to 1,200% — leading to a variety of health benefits and healing.
New, exciting research has recently been published showing how Hyperbaric Oxygen Therapy can improve neurocognitive functions and symptoms of a post-COVID condition.
Schedule Free Consultation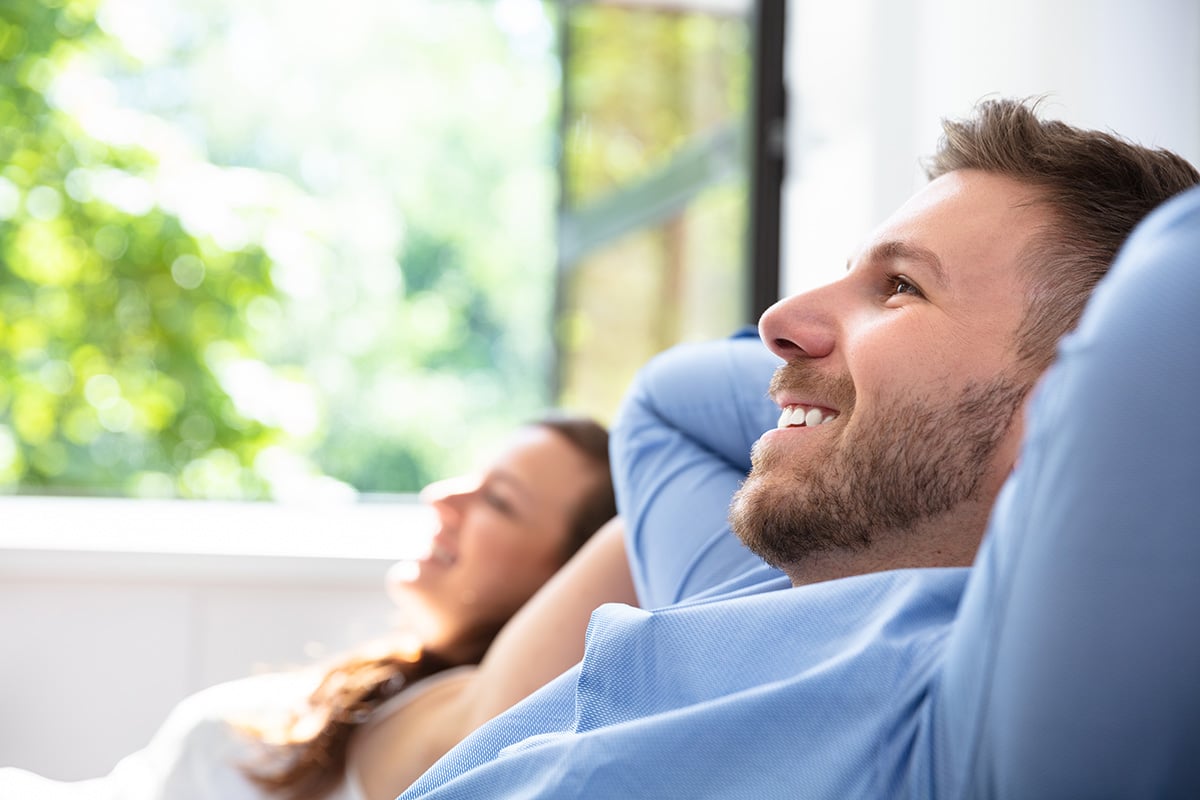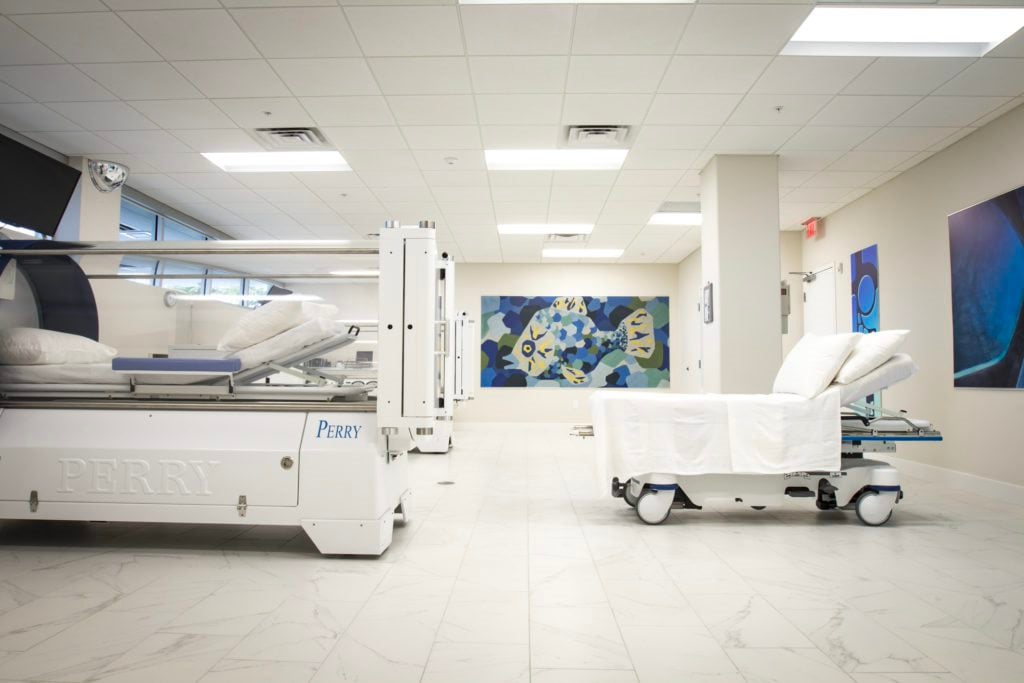 About Hyperbaric Medical Solutions
We are the leader in free-standing hyperbaric oxygen therapy (HBOT), with four locations across the East Coast. We offer HBOT and other innovative health services, in a private, modern medical office setting.
Some highlights of our clinics include:
Led by a double board certified M.D., Alan A. Katz who is board certified in Hyperbaric Medicine
In-network with most major commercial insurances and government payers
Out of pocket costs for care provided at a fraction of the cost of hospital-based HBOT centers
Convenient locations adjacent to nearby highways with close, direct access parking, and easily accessible by public transportation

Schedule Free Consultation
HBOT & Post COVID Symptoms
HBOT helps those suffering comorbidities by:
Reducing inflammation
Modulating the immune system
Increasing energy
Reducing cognitive impairment
This has been shown to lead to a reduction in the common symptoms, more recently known as Log COVID, such as:
Brain Fog
Fatigue
Shortness of Breath
Memory Loss
Sleep Disturbances
Pain
Studies and Research:
A small study in Israel found that HBOT improved symptoms and quality of life in a group of long COVID patients, with significant improvements in fatigue, brain fog, and shortness of breath.
Results from a 2022 study in Scientific Reports show that hyperbaric oxygen therapy (HBOT) can produce changes in the brain that improve long COVID symptoms.
We're here to help you heal.
Call us to see if we can support you or your loved one in their recovery.
What To Expect at HMS
Hyperbaric Medical Solutions designs a tailored care plan for hyperbaric oxygen therapy based on each patients' needs and health goals.
Consultation
One of our trained medical professionals will walk you through the HBOT process, assess your health goals, and determine if you're a good candidate.
Plan Development
Our medical team will create a treatment plan based on your needs. This will include the number of treatments, length of individual treatments, and a prescribed pressure.
Treatment
After a safety check is reviewed, patients are led into the chamber, where they can watch television, listen to music or take a nap while experiencing the benefits of pressurized oxygen.
Analysis
Our staff will follow up with all patients to analyze and document the effectiveness of treatment.
Covered Conditions
Also referred to as on-label, these conditions have been approved by the FDA for HBOT and are generally covered by insurance.
Sudden Sensorineural Hearing Loss
Central Retinal Artery Occlusion
Chronic Refractory Osteomyelitis
Crush Injury & Other Acute Traumatic Ischemias
Diabetic Lower Extremity Wounds
Failed Skin Grafts and Flaps
Necrotizing Soft Tissue Infections
Non-Healing Wounds
Radiation Tissue Damage
*Approved by the Undersea Medical Society (UHMS), and not the FDA.
Non-Covered Conditions
Conditions that have not yet been approved by the FDA. In general, off-label conditions are not covered by insurance.
Multiple Sclerosis
Anoxic Brain Injury
Arthritis
Cancer (Treatment Synergy)
Cerebral Palsy
Chronic Fatigue Syndrome
Chronic Pain
Complex Regional Pain Syndrome (CRPS/RSD)
Complications of Scleroderma
Concussion & Traumatic Brain Injury
Crohn's Disease
Fibromyalgia
Inflammatory Bowel Disease
Interstitial Cystitis
Lyme Disease
Migraine/Headache
Pancreatitis
Retinitis Pigmentosa
Spinal Cord Injuries
Sports Injuries
Stroke
Surgery Preparation & Accelerated Recovery
Ulcerative Colitis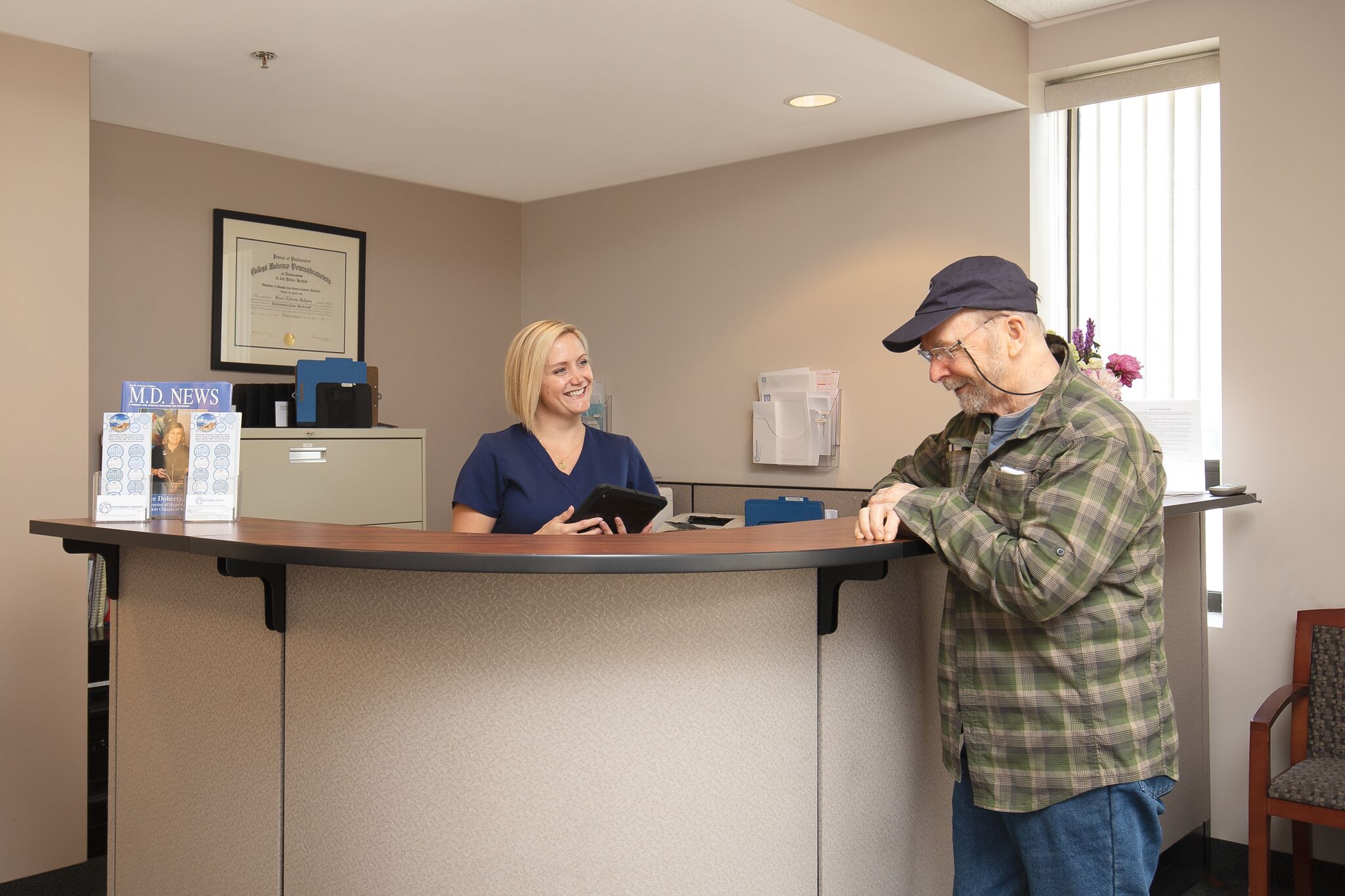 Schedule a Consultation
Consultations are covered by accepted insurances and are used to:
Determine if HBOT is appropriate for you
Inform you how HBOT can benefit your health and well-being
Formulate a personalized healing plan
Answer financial and/or logistical questions
SCHEDULE NOW
Call Us!
What is Hyperbaric Oxygen Therapy E-Book
Free E-Book

Discover the Healing Power of Oxygen
In this eBook you'll learn:
How HBOT works
The benefits of using HBOT
The different conditions that HBOT can benefit
FAQ
Frequently asked questions about Hyperbaric Oxygen Therapy.
What Is Hyperbaric Oxygen Therapy?
Hyperbaric Oxygen Therapy is the use of prescribed high pressure oxygen to treat a variety of health conditions and diseases. Breathing pure oxygen under pressures greater than sea level increases the amount of oxygen carried by the blood, enabling the oxygen to be dissolved into the hard-to-reach areas, lymph, and cerebrospinal fluids surrounding the brain and spinal cord. These fluids more easily carry the increased oxygen to affected and damaged areas at up to 1,200% the normal concentration, thus providing a greater opportunity for healing.
Is Hyperbaric Oxygen Therapy Right For You?
Hyperbaric Oxygen Therapy is an effective treatment for a variety of medical conditions either as a primary or adjunctive treatment. It is non-invasive with very few (and rare) potential side effects and has very few contraindications. The medical staff at HMS evaluates each patient to determine whether Hyperbaric Oxygen Therapy is appropriate. If the medical staff determines that Hyperbaric Oxygen Therapy is appropriate, they will customize a patient's individual treatment protocol.
What Does Hyperbaric Oxygen Therapy Feel Like?
At the start of the treatment session, oxygen immediately begins to circulate and the pressure gradually increase. The patient will generally start to feel a fullness sensation in the ears, similar to ascending or descending in an airplane. This fullness should only last about 10-15 minutes and an experienced HMS hyperbaric technician will guide the patient to relieve any ear pressure. Once treatment pressure is reached, patients relax and just breathe normally. Near the end of the treatment session, the hyperbaric technician will gradually decrease the pressure in the chamber, a process that lasts about 10 minutes. During this decompression stage, it is common for patients to experience a slight popping sensation in the ears as a result of the change in pressure.
Are There Any Side Effects Associated With Hyperbaric Oxygen Therapy?
HBOT is an all natural therapy with generally no, or temporary, side effects. However, mild irritation to the ear drum may occur in about 10% of patients. The technicians at HMS will be with you every step of the way to prevent this from occurring. Other side effects may include temporary vision changes, dizziness or lightheadedness. In very rare instances, oxygen toxicity may occur, however, risk of this is mitigated by our HBOT protocols and comprehensive patient screening process.
Is There Any Preparation Required For Hyperbaric Oxygen Therapy?
We recommend that patients avoid eating or drinking (specifically carbonated beverages) directly prior to treatment, unless medically required, to avoid the need to use the restroom or cause an upset stomach during the session. Some medications are incompatible with Hyperbaric Oxygen Therapy; a complete list of medications and supplements taken by the patient should be provided to the medical team during the initial consult, and updates should always be provided. To maximize the benefit of Hyperbaric Oxygen Therapy, smoking of any kind should be avoided during the course of a patient's complete treatment protocol. Smoking causes vasoconstriction and accumulation of carbon monoxide and other wastes, all which are counterproductive to Hyperbaric Oxygen Therapy. Lastly, alcohol consumption should be avoided at least 8 hours prior to treatment.
What Is Allowed And Not Allowed Inside A Hyperbaric Chamber?
At your consultation, the complete process and list of items that are allowed and not allowed will be reviewed. Each patient is provided 100% cotton scrubs, sheets, and blankets as well as a plastic cup with water, if desired. Most other items are not allowed into a hyperbaric chamber with 100% oxygen. Prior to entering the chamber, an HMS technician must inspect and approve all items and garments. Examples of items prohibited inside the hyperbaric chamber include deodorant, lotion, perfume, mousse, gel, hairspray, makeup, jewelry, hair accessories, hearing aids, hard contact lenses, dentures, prostheses, nail polish (unless applied at least 48 hours prior to treatment), IV medication, and any clothing item that has buttons, snaps, Velcro, iron-on decals, or under-wiring. The HMS technicians will make sure that these policies are followed for every treatment session.
What Do I Do Inside The Hyperbaric Chamber?
Many patients sleep, watch TV, or a movie. For your enjoyment, each hyperbaric chamber at HMS is paired with its own TV and DVD player. Patients are welcomed to watch their favorite TV programs, select a DVD to watch from our library, or bring DVDs of their own to watch.
How Many Treatments Will I Need?
Every HMS patient is unique and evaluated according to their condition and their response to therapy, which determines the number of treatments needed. Generally, patients require 30-40 sessions, though this could be more or less depending on the patient's specific condition or circumstance. Hyperbaric Oxygen Therapy works cumulatively in the body and the greatest benefit is seen when treatments are regular (like going to the gym). Therefore, treatment sessions are typically scheduled 4-5 days a week.
Is There Any Reason That Hyperbaric Oxygen Therapy Is Not Recommended?
There are a few contraindications to Hyperbaric Oxygen Therapy such as if you have an untreated pneumothorax, moderate to severe COPD, bullous lung disease, or are currently receiving certain chemotherapeutic agents. During the consultation with a member of our Medical Team, each patient is evaluated to determine whether Hyperbaric Oxygen Therapy is a safe and appropriate course of treatment.
Is Hyperbaric Oxygen Therapy Covered By Insurance?
Hyperbaric Oxygen Therapy is generally covered by insurance for the 14 FDA approved medical conditions. Insurance generally does not cover Non-Covered conditions. In either case, insurance will most likely cover the consultation visit, regardless of condition. Please note that at HMS we offer payment plans and financial assistance programs where treatment of a condition is not covered by insurance.
Our policy is to do our best to accommodate all candidates for Hyperbaric Oxygen Therapy.
How Does HMS Monitor And/Or Evaluate The Hyperbaric Oxygen Therapy Treatments I Receive?
At the initial consultation, each patient's condition is evaluated to determine that Hyperbaric Oxygen Therapy is appropriate and a baseline marker is set. Then, during each HBOT visit, patients are monitored by a trained Hyperbaric Technician and a member of the Medical Team (link to medical team page). Every visit is documented with a specialized electronic medical records system to help track each patient's progress. Additionally, formal evaluations are performed following the completion of every ten treatment sessions and upon completion of the treatment protocol.
What Kind Of Hyperbaric Chambers Does HMS Use?
Each of our facilities uses state-of-the-art monoplace hyperbaric chambers. These chambers are made of metal and acrylic which differ from the soft or mild variety in that they deliver 100% oxygen vs. room air (which is only about 20% oxygen), and are able to reach greater atmospheric pressure levels. This allows for the treatment of a wider variety of health conditions more efficiently and effectively.
Disclaimer: Hyperbaric Medical Solutions and its partners make no assurances, promises or guarantees as to the results of Hyperbaric Oxygen Therapy.