Case Study: Patient Overcomes Severe COVID-19 Plus Osteomyelitis and Non-Healing Wound with HBOT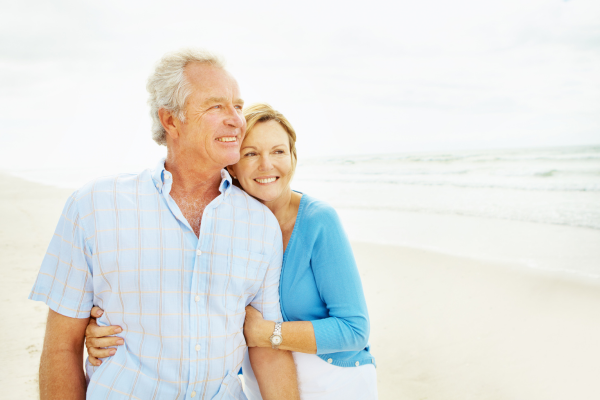 Jeff*, a 67 old male, came to our office with a non-healing wound complicated by osteomyelitis of the sacrum. His wound developed as a complication of a several-month admission to the hospital for severe COVID-19 infection.
Jeff developed a wound on his back from being bed-bound, that ended up involving the bone and then developed into osteomyelitis of the sacrum. The wound had been chronic for many months and caused immense pain, as well as the need for use of a walker when walking more than very short distances.
Jeff received 60 HBOT treatments and had phenomenal results to his overall health. Keep reading for the full case and outcome.
CASE STUDY:
Patient Age: 67
Gender: Male
Chief Complaint:
Chronic, draining, non-healing wound
Pain
Reliant on VAC dressing
Relying on walker for walking more than a short distance.
Presentation: The patient was suffering from a non-healing wound complicated by osteomyelitis of the sacrum. The wound developed as a complication of a long-term admission to the hospital for severe COVID-19 infection. The wound progressed to involving an infection of the sacral bone. MRI showed osteomyelitis of sacrum. Wound vac was needed.
Health History: History of a myocardial infarction (heart attack) that was treated with placement of a stent, insulin dependent diabetes that was under good glycemic control, HgA1c of 7.6. Patient was in good health prior to hospital admission for COVID-19 and had even participated in a yearly, long distance cycling race to raise money for Dana Farber Cancer Institute.
Personalized Treatment Protocol: Hyperbaric Oxygen Therapy in a hard chamber at 2.4 ATA for 90, Monday through Friday, 60 sessions total.
Patient Outcome: Patient's wound steadily decreased in size and amount of drainage. VAC dressing was able to be discontinued. Pain significantly decreased. Patient's mobility improved with no more dependence on walker or care. Patient's inflammatory markers significantly improved. Overall, the patient was very happy with their results and reported feeling significantly better post- HBOT treatment.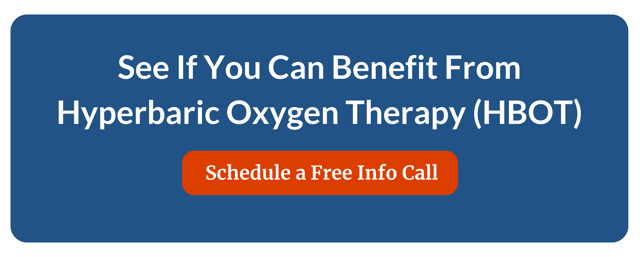 Notes from the clinical team at HMS:
HBOT for Osteomyelitis
Osteomyelitis is a bone infection that can be found in both children and adults, though the latter typically suffers from more chronic symptoms. Symptoms may include chronic pain, prolonged healing of wounds and prolonged discomfort. Hyperbaric Oxygen Therapy (HBOT) increases oxygen levels in the blood, thereby killing the advance of organisms that prefer minimal oxygen. This is a on-label use case of HBOT, meaning it is typically covered by insurance.
HBOT aids in the treatment of chronic refractory osteomyelitis in the following ways:
Therapy kills organisms that thrive when oxygen levels are low
Works in synergy with antibiotics
Increases oxygen level to affected areas


HBOT for Wound Healing
HBOT addresses wound healing at a deep cellular level, so it can be used to treat a wide range of wounds, burns, and other injuries and health complications. HBOT has been shown to support in the healing of the following types of wounds:
Diabetic Foot Ulcers

Radiation Tissue Damage

Failed Grafts and Flaps

Post-surgical Wounds

Non-healing W

ounds

Soft Tissue Infections

Burns



HBOT for Long COVID
It is estimated that approximately 10-20% of people who develop COVID-19 experience a variety of mid and long-term effects after they recover from their initial illness. This condition is known as long COVID, or post-COVID-19 condition.
Long COVID can manifest in a wide range of symptoms, including:
Fatigue
Shortness of breath
Chest pain
Cough
Headache
Muscle or joint pain
Sleep disturbances
Difficulty concentrating
There is emerging evidence around the efficacy of HBOT in treating Long COVID. Here are 3 studies:
1. A study in Israel found that hyperbaric oxygen therapy was associated with improved symptoms and quality of life in a group of long COVID patients, with significant improvements in fatigue, brain fog, and shortness of breath

2. A larger study of 79 patients showed that participants who received forty hyperbaric oxygen treatment sessions had displayed beneficial changes in their cognition, fatigue levels, sleep, and pain patterns.

3. The most recent study found that after receiving Hyperbaric Oxygen Therapy (HBOT), participants exhibited reduced levels of reactive oxygen species (ROS), lipid peroxidation, DNA damage, nitric oxide (NO) metabolites, and inflammation biomarkers.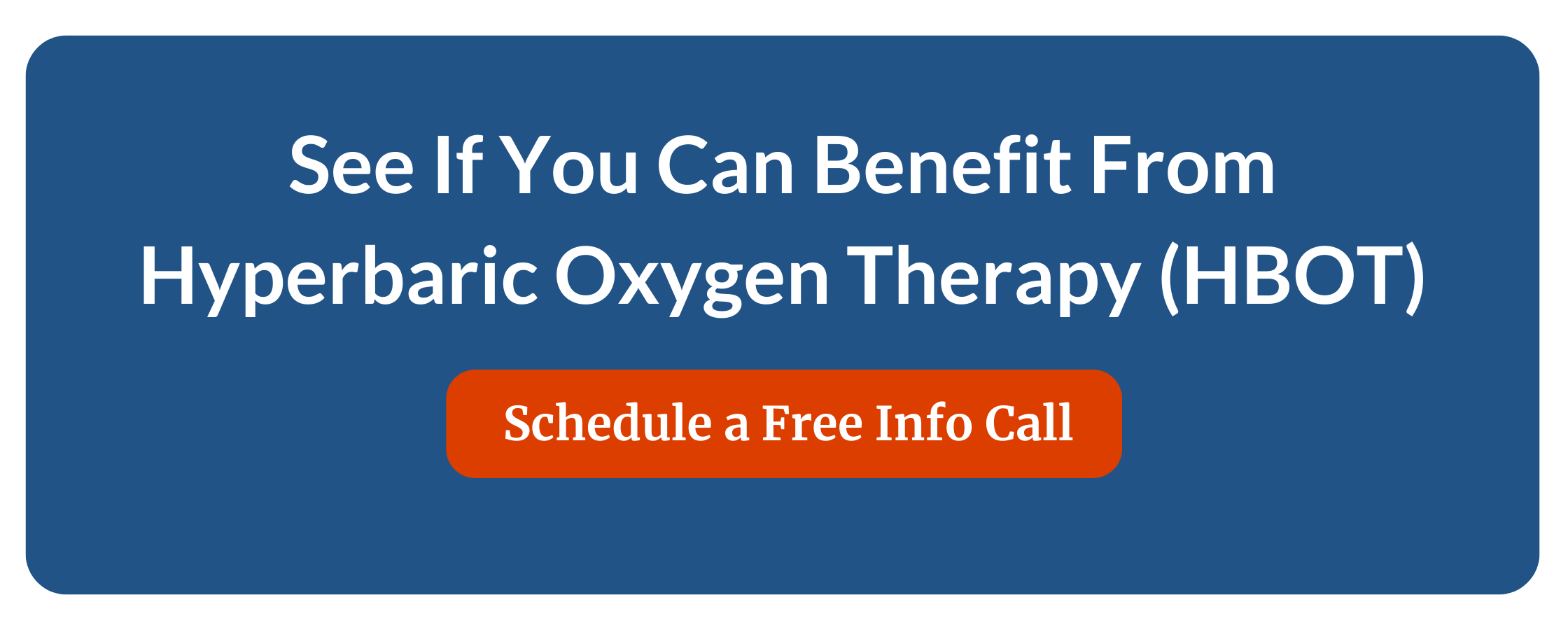 Disclaimer
The names and other identifying information in this medical case study have been changed to protect the privacy of the patient. This was done in accordance with the Health Insurance Portability and Accountability Act (HIPAA), which protects the privacy of patients' health information.
The information in this case study is intended to be educational and should not be used as a substitute for professional medical advice. If you have any questions or concerns about your health, please consult with a healthcare provider.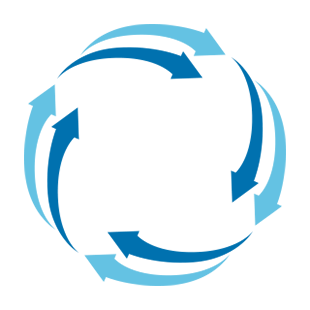 Written by Hyperbaric Medical Solutions
Hyperbaric Medical Solutions is a free-standing, independent medical practice, providing hyperbaric oxygen therapy (HBOT). HBOT is an advanced healing therapy that treats conditions that benefit from increased oxygen concentration and absorption in the body....
Read More