What to Look for in a Hyperbaric Oxygen Treatment Clinic
Hyperbaric clinics have popped up all over the country in recent years; however not all clinics are created equal. Selecting where to receive hyperbaric oxygen therapy (HBOT) is an important choice, one that can have vital implications in facilitating the fulfillment of your health care goals.
To assist you in understanding your options, we have created this guide, outlining the attributes of different clinics in order to help you make an informed decision.
Features to Consider When Choosing an HBOT Clinic:
TEAM OF HIGHLY SKILLED MEDICAL PROFESSIONALS
An HBOT treatment clinic's medical team is a critical component, playing an integral role in encouraging successful patient outcomes, as well as ensuring safety in the facility. An experienced, knowledgeable, and well-trained staff will oversee the entire process so that the most appropriate, condition-based treatment protocol is utilized.
The clinic's medical director should be board-certified in hyperbaric medicine and possess comprehensive expertise in the field, in order to be able to properly craft a course of care for each patient of the clinic, and subsequently, to direct the supporting medical team to provide the top level quality of care.
The treatment clinic should always have a physician (MD or DO) prescribe and oversee the hyperbaric protocol specific to your needs and goals, as well as a physician or physician extender (PA or NP) present during every HBOT treatment session. This is important for both your safety and proper oversight of your care.
To facilitate your research, you may want to ask your primary care physician to contact the treatment clinic itself, to become familiar with the facility and inquire about the credentials of the medical team.
USE OF MEDICAL-GRADE HYPERBARIC CHAMBERS
HBOT clinics should use medical-grade hyperbaric oxygen chambers, as opposed to "soft," or "mild," chambers. All equipment must be professionally installed and regularly maintained by certified specialists in order to provide the safest and highest quality service possible.
Medical-grade chambers—also called "hard" hyperbaric chambers—offer a vast array of benefits and better customization for the treatment of your specific condition, as they are able to reach a wider range of prescribed pressures, whichever is the most effective for your specific condition or medical goals.
Combining the proper pressure with 100% medical grade oxygen leads to more effective healing by encouraging increased oxygen absorption into the bloodstream in excess of 1200%, as well as other benefits, such as:
Reduction of inflammation and swelling
Mobilization of stem cells and stimulation of blood vessel growth
Increased circulation in the body
Strengthening of the immune system and its ability to fight disease and infection
Enhancement of mitochondrial function and regeneration
PHYSICIAN RECOMMENDED
When searching for a specialized treatment clinic, whether for HBOT or any other specialty, it's likely you've asked for a referral from your primary care physician or another specialist. Such recommendations can be very helpful, especially if you don't know anyone who's received HBOT, and are not completely sure where to begin your search.
Furthermore, if your care providers are recommending an HBOT treatment clinic, this likely means they've had good experiences with that clinic in the past and trust the medical professionals to oversee your care and work together to optimize your outcomes.
Hyperbaric Medical Solutions is proud to meet each of these criteria and offer a safe, comfortable, and customized experience to all of our patients. Get started with HBOT by scheduling a consultation at one of our clinics.
---
Hyperbaric Medical Solutions is an independently run HBOT clinic headquartered in New York, with locations on Long Island and in Manhattan. To learn more about what we can do for you, Contact Us today.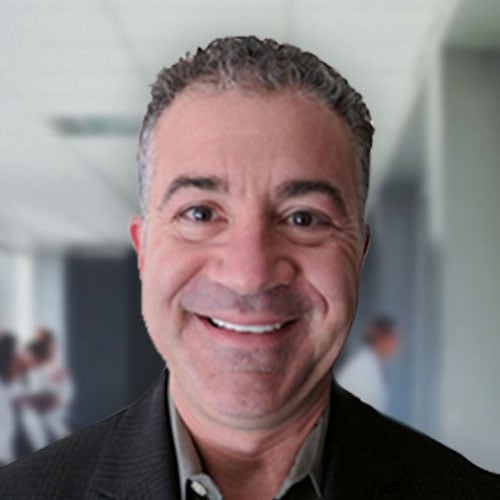 Written by Alan Katz, MD, FUHM, FACEP, FAAEM
Dr. Alan Katz, National Medical Director of Hyperbaric Medical Solutions (HMS), is double board certified in Emergency Medicine and Hyperbaric Medicine. He directs clinical operations, as well as education and research initiatives for HMS, particularly in exploring the use of hyperbaric oxygen therapy....
Read More