What to Expect During Oxygen Therapy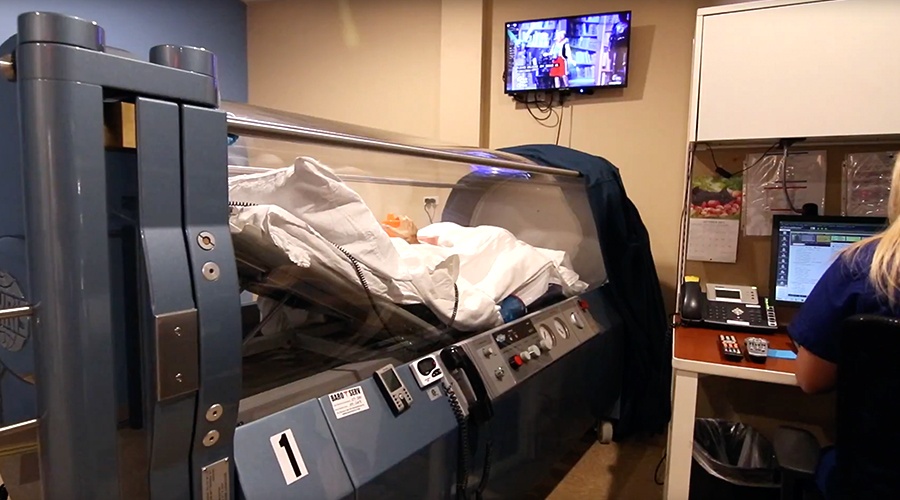 If you're new to hyperbaric oxygen therapy, you may be a bit apprehensive about the process and what happens during a hyperbaric oxygen therapy session. However, it's actually quite simple, relaxing and easy. Let's walk through it!
WHAT HAPPENS DURING A HYPERBARIC OXYGEN THERAPY SESSION IS DISCUSSED DURING YOUR INITIAL CONSULTATION
Whether you are referred to hyperbaric oxygen therapy (HBOT) by a physician, or learned about the treatment from your own research or a close friend, the first step is to schedule a consultation.
Upon your arrival to this initial evaluation, you'll meet with one of the practice's specially trained medical professionals—either a physician or physician assistant—who will spend about an hour explaining how HBOT works, its benefits, and why it's effective. They'll assess your condition and health goals, determine if you're a good candidate, and discuss any possible side effects.
After the evaluation, a trained technician will give you a tour of the facility, familiarizing you with the hyperbaric chambers, what to expect from, and how to prepare for, each session. The technician will also explain exactly how they will guide you through and attend to you during each oxygen therapy procedure, so you always feel comfortable.
During your initial visit, the staff will review and discuss the costs associated with your care, which will vary depending on whether or not you have an on- or off-label condition, as well as your health plan.

HYPERBARIC OXYGEN THERAPY SESSION PREPARATION
Preparing for hyperbaric oxygen therapy is quite simple and is explained in detail to every patient in advance. Basically, every patient "goes in as they came out," as senior technician Jennifer Camacho explains.
"Before every visit, we do a safety checklist review, confirming that every patient is free of any lotions and perfumes, has removed all watches and jewelry, and has no electronic devices. All patients are also provided with hyperbaric-approved, 100% cotton gowns to change into and wear during their HBOT session. Safety is our top priority," she says.
Ms. Camacho continues, "Keeping patients comfortable is really important to a good experience too, so the patients are provided with blankets and the opportunity to select a movie or TV show of their preference."
A TYPICAL OXYGEN THERAPY SESSION LASTS ANYWHERE FROM ONE TO TWO HOURS
Before a patient goes into the hyperbaric chamber, the technician will check his or her vital signs. In most cases, the patient is able to start the session as normal. However, if the patient's vital signs are abnormal, or there have been changes to their medications or medical history, the hyperbaric technician will inform one of the physicians or physician assistants at the facility to review before proceeding with the treatment. The supervising provider will determine if they are cleared to proceed that day, or if the patient may actually need to skip the day and/or even visit another doctor.

"There's a comfort with patients, knowing they are getting checked every day,"

Camacho

explains.
Once the patient has his or her water cup—to help clear their ears as they pressurize—and grounding bracelet—to prevent static electricity—he or she is gently placed into the chamber, which is clear and quite spacious. In the chamber, the patient can watch a movie or regular cable TV, listen to music, or as many do, take a nap. Patients can talk to the technician, who is always next to the chamber overseeing the treatment, at any time during the procedure, as well.
After the treatment session, the patient exits the chamber and the technician once again checks his or her vital signs to ensure everything is within normal limits. If the patient was in the middle of a movie, the technician will even make note of the scene to pick up from the next day.
Camacho explains, "If they're watching a video, we'll mark where they left off," she says. "We pride ourselves in creating the best possible experience for all our patients, keeping them safe and comfortable at all times."
---
Interested in making an appointment for hyperbaric oxygen therapy? Contact us today for more information!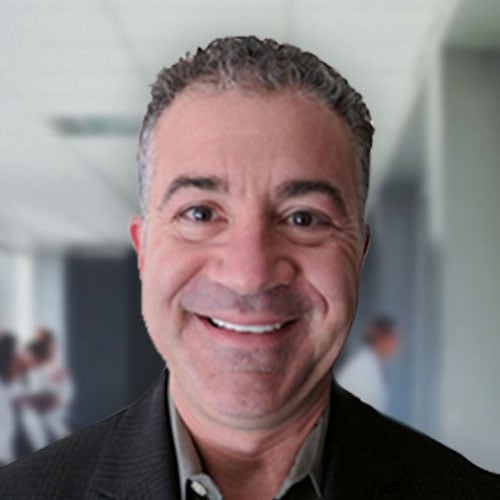 Written by Alan Katz, MD, FUHM, FACEP, FAAEM
Dr. Alan Katz, National Medical Director of Hyperbaric Medical Solutions (HMS), is double board certified in Emergency Medicine and Hyperbaric Medicine. He directs clinical operations, as well as education and research initiatives for HMS, particularly in exploring the use of hyperbaric oxygen therapy....
Read More