The Patient Experience at Hyperbaric Medical Solutions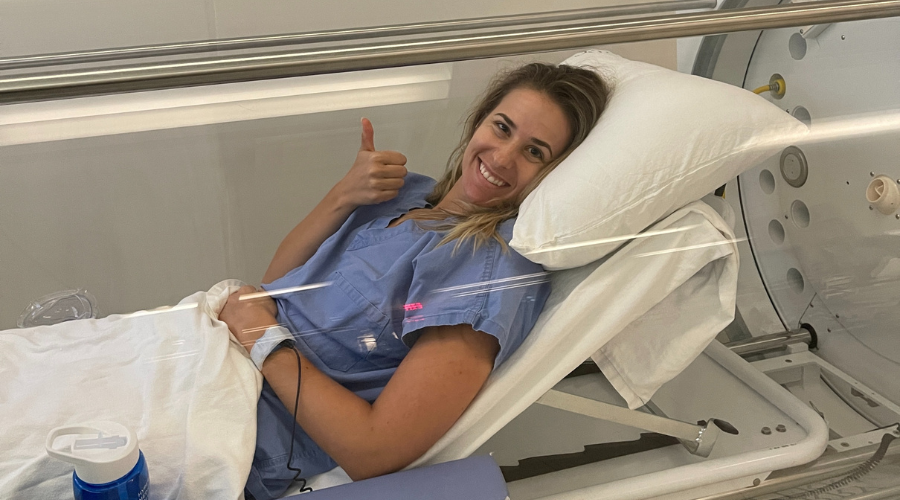 Ever wonder what it is like to receive hyperbaric oxygen therapy (HBOT) and to be a patient of ours at Hyperbaric Medical Solutions? Good news, in this article we take you "to depth" on what the patient experience is like at our clinics with real patient testimonials, including two videos from real patients receiving care with HBOT.
Hyperbaric Medical Solutions
We are a leading provider of HBOT, with soon to be 5 locations within New York (Manhattan and Long Island), New England and South Florida (Fort Lauderdale, and Miami opening in 2024). We are committed to providing its patients with the best possible experience, from the first moment contact and throughout their course of care.
The patient experience at HMS:
Initial consultation:

Every patient experience includes an initial consultation with an

HMS clinical provider. Our clinician will meet with the patient to discuss their treatment goals, medical history, and current condition(s).

During this consultation, the medical team will also explain the HBOT process, and answer any questions the patient may have. At the end, a personalized healing plan based on the patients condition and goals will be presented.

Treatment:

HBOT treatment sessions typically last for 60-90 minutes "at-pressure", or about 1.5-2 hours in the office.

During the treatment,

the patient will lie comfortably in a hyperbaric chamber, where they will breathe 100% medical grade oxygen - our most essential nutrient!

The chamber will be pressurized to a level that prescribed by the consulting provider and medical team, often 1.5-2.5 times higher than normal atmospheric pressure. One of our trained hyperbaric technicians will be by your side throughout the entirety of your treatment, and during each session, each patient has the option to watch a movie, binge on a TV series, listen to a podcast, or just meditate, relax or sleep.

Monitoring/Evaluation:

Our clinical team will monitor the patient closely during the course of HBOT treatment,

checking the patient's vital signs before and after each session, and confirming the patient is comfortable throughout. At periodic points during the course of care, around every 10 sessions, a clinical provider will meet with the patient to evaluate progress and make any adjustments that may be appropriate, including the number of total recommended sessions and/or potential use of other Regenerative Medicine services.




Shay Rowbottom's Experience at HMS
Shay Rowbottom is a LinkedIn Influencer and social media guru. She came to us wanting to resolve digestive issues and optimize her overall health. See from her first hand what it is like getting HBOT at HMS.
Jack Mackay's Experience at HMS
Jack Mackay came to us after a nasal surgery to improve healing and boost his overall health. Watch this 30 second video to see what his experience was like HMS.
What HMS patients say about their experience:
Zainab Nasser: "My mom recently had surgery and I wanted to take her to try a hyperbaric chamber for the first time to help with her healing. We tried Hyperbaric Medical Solutions for the first time and we were both so pleased with our experience. Everyone was very kind and helpful, the office was clean, and the doctor and medical staff took their time answering our questions and making us feel comfortable. The actual chambers were very clean and comfortable. I would highly recommend going to Hyperbaric Medical Solutions, not only because they have top quality chambers, but their staff are out of this world amazing!! 10/10!!!"
Victoria M.: "Amazing experience with Hyperbaric Medical Solutions following elective surgery! Everyone was friendly and incredibly professional. I knew I was in good hands even with Jackson-Pratt drains in place, as the technicians were paramedics/EMTs. Jared, Jonathan, and Otto were fabulous! Highly recommend using this service!"
Oana D.: "A place I TRUST and I highly recommend!! My surgeon recommended HBOT for a much faster post surgery recovery. Dr. Katz was so patient with me and explained me how this procedure works. Dr. Katz's team made all the difference with helping me with my anxiety! The most kind, accommodating, knowledgeable receptionists, nurses, and technicians. They all were sooo nice! I'm forever grateful for your dedication!

I had 5 sessions and I see a huge improvement already! Overall I feel much better, the swelling diminished a LOT and I watched 5 movies (a pleasant bonus!!)"
Schedule a free-15 minute phone call with one of our Patient Care Coordinators to learn more about HBOT for your specific condition and health goals.
Schedule a free phone call with one of our Patient Care Coordinators to find out more about the cost of HBOT for your unique situation.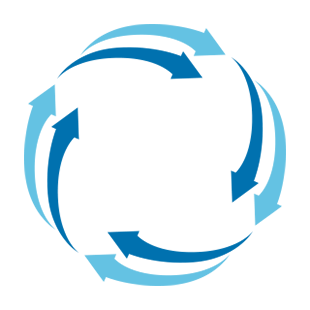 Written by Hyperbaric Medical Solutions
Hyperbaric Medical Solutions is a free-standing, independent medical practice, providing hyperbaric oxygen therapy (HBOT). HBOT is an advanced healing therapy that treats conditions that benefit from increased oxygen concentration and absorption in the body....
Read More