Researchers have linked hyperbaric oxygen therapy (HBOT) to improvements in heart function.
Hyperbaric Oxygen Therapy and Heart Function
Information about the effect of hyperbaric oxygenation on echocardiographic parameters in asymptomatic patients is limited, so Dr. Marina Leitman, head of the echocardiography unit and non-invasive cardiology service at Israel's Shamir Medical Center, along with several other colleagues, conducted a study to learn more. The results, detailed in their paper "The Effect of Hyperbaric Oxygenation Therapy on Myocardial Function," published in the January 2020 edition of The International Journal of Cardiovascular Imaging, found HBOT has beneficial effects on myocardial function—the heart's ability to contract as a muscle.
According to Dr. Alan Katz, medical director of Hyperbaric Medical Solutions, this analysis proves HBOT can be used effectively to improve long-term heart function.
"It is well known that hyperbaric oxygen has effects on the cardiac system and hemodynamics, however this paper clearly shows us that hyperbaric oxygen improves the heart's ability to contract," he says. "This allows the heart to perform better!"
Studies on HBOT and Heart-related Conditions
There have been multiple trials about the effects of HBOT on patients with symptomatic heart-related conditions. A 2001 study found hyperbaric oxygen pretreatments could work as preventative measures for reperfusion injuries in the heart—tissue damage caused by returning blood after a period lacking oxygen. A second, in 2018, showed hyperbaric oxygen therapy improved blood flow in ischemic areas—those with blood supply restrictions to tissues—among patients with peripheral arterial occlusive disease.
Leitman's study examines the effects of hyperbaric oxygen therapy on healthy, aging patients with normal cardiac functions.
Shai Efrati, co-author and director of the Sagol Center for Hyperbaric Medicine and Research at Shamir Medical Center—one of the largest hyperbaric treatment centers in the world— explained the significance of such findings, announcing: "As we age, a decrease in mitochondrial function occurs throughout the body, impacting the functionality of organs, including the heart. For the first time in humans, using our HBOT protocol, we have demonstrated the possibility of heart functionality improvement in healthy, aging people. The results of this study are in accordance with other studies demonstrating that HBOT can improve mitochondrial function."
Further Information the Key Study
In the study, 31 mostly male patients underwent 60 sessions of hyperbaric oxygen therapy to improve cognitive impairment. Asymptomatic conditions among these included 94 percent with hypertension, 42 percent suffering diabetes mellitus, and 39 percent reporting a history of coronary artery disease.
Echocardiography exams were performed before and after each course of hyperbarics. The results showed ejection fraction—the amount of blood pumped by the left ventricle—increased, while left ventricular end systolic volume—post-contraction blood volume—decreased.
"Hyperbaric oxygen therapy appears to improve left ventricular function, especially in the apical segments, and is associated with better cardiac performance," it concluded. "If our results are confirmed in further studies, HBOT can be used in many patients with heart failure and systolic dysfunction."
"A study on a larger and more diverse cohort is recommended to further evaluate the effect of HBOT on cardiac function," explained the authors in the aforementioned statement. "Nevertheless, these observations are intriguing, and we believe—original, and should be further pursued."
Hyperbaric Oxygen and Coronary Angioplasty
Heart disease is the leading cause of death in the United States. The Centers for Disease Control estimates that in the United States, someone has a heart attack (myocardial infarction) every 40 seconds. In addition to traditional medications and lifestyle modifications to avoid a heart attack, novel treatments are being investigated to help recover after myocardial infarction. One research group investigated using hyperbaric oxygen after primary percutaneous coronary intervention (PPCI). PPCI, also known as coronary angioplasty, is a standard procedure that opens the narrowed coronary arteries with either a balloon or stent. When hyperbaric oxygen therapy was initiated after patients underwent PPCI, there was an improvement in perfusion of the heart tissue and an increase in the amount of blood the heart could pump with each beat (ejection fraction).
More clinical studies are needed to evaluate the benefits of hyperbaric oxygen delivery to post-heart attack patients, but the evidence is promising.
---
Click here to learn more about hyperbaric oxygen therapy and its many benefits.
Contact us for more information or to find out if you are a good candidate for HBOT.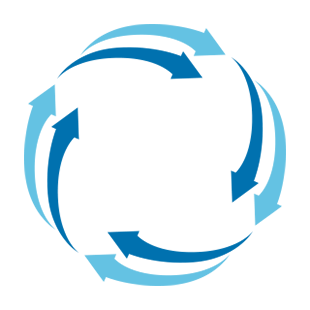 Written by Hyperbaric Medical Solutions
Hyperbaric Medical Solutions is a free-standing, independent medical practice, providing hyperbaric oxygen therapy (HBOT). HBOT is an advanced healing therapy that treats conditions that benefit from increased oxygen concentration and absorption in the body....
Read More