Live Notes from Head Injury Association of Long Island Celebrity Sports ForumWednesday March 30, 2016 - Hyatt Regency, Hauppauge, NYThe Head Injury Association of Long Island hosts an annual forum to discuss and raise awareness for head injuries. This year was special, featuring Dr. Bennet Omalu as the keynote speaker. Dr. Omalu was portrayed by Will Smith in the movie Concussion and is known for having discovered Chronic Traumatic Encephalopathy, (CTE). We were very excited to attend and took some live notes of the event. These are a bit rough, but are real-time thoughts and observations of this illuminating conversation.

10:15am

Dr. Bennet Omalu – Starts presentation on CTE - Chronic Traumatic EncephalopathyShows excerpts from the movie ConcussionPresents as a very humble man, lives his life by faith - science and faith have the same endpoint. A forensic pathologist....the body as we see it has no value - there is a spirit that lives within us...faith is the identification of that spirit that Iives within you....evidence of the things that we see and do not understand. That is what his life is all about.Dr. Omaulu's background: a refugee from Nigeria. Malnourished as a child and had 7 brothers and sisters. He became aware of his faith and position in life over time and the realization that his conception was not a misconception....very animated and enthusiastic. Felt he was not created to conform to the expectations of society...power of knowledge - his vehicle to excel in life. MD at 15 and Physician at 21!
10:29am
Had a change of life experience as a young adult, which is the context for his work today. It is not about what he has accomplished, it was what he allows to be "channeled" through him, speaking like a preacher in a great hall.
10:39am
Description of his first meeting with Mike Webster....in the morgue - he spoke to Michael Webster and asked "spirit" for direction to understand why he died (exactly like the movie depicted).
10:48am
The discovery of CTE was a 'shock' and unexpected and the immediate response of the NFL post publishing of the findings was very telling and disconcerting. Based on his LOVE for America….his focus is humanity NOT adversarial or other....He acts innocent and humble.
10:58am
Discussed 1957 paper published in American Academy of Pediatrics that recommended no American Football until 12 years old due to orthopedic presentations (bone development). Now in real time today, the same recommendation for a different reason: Concussions.The audience is tangibly uncomfortable ---- Omalu is questioning everything that we do and why!
11:09am
Answering a question from the audience, Dr. Omalu states that children should not engage in high impact sports...until they are adults and can decide for themselves.Omalu's name means - he who knows must speak!
11:24am
At the lecture there is an array of athletic representation, including: Harry Carson, John Nitti, Marty Lyons, Rich Castor, Maxcine Agee (wife of the late Tommy Agee), Gerry Cooney, among others.
11:31am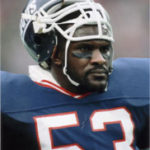 Harry Carson, Hall of Famer for the New York Giants, indicates that given what he knows now he would never have played football. Diagnosed in 1999 with post concussive syndrome, struggling and lives day to day through it. Calls Dr. Omalu, "our hero!"
11:38am
John Nitti, who played football at Yale and for the Jets, started with an acknowledgement of Dr.Omalu's recent status of becoming an American citizen. Goes on to describe his first concussion: Happened against the Steelers and there was no testing and other options. Thankful that today there is more sophistication, that there are no more wise guys and rules are in place. But is this enough, he comments. Loves football and WOULD play football again knowing what he knows. His son RJ is the starting QB at Bucknell and his son John played Tight End at Cornell.
11:45am
Marty Lyons, a defensive tackle for the Jets for 11 seasons. Faith and family - the purpose of sport. Need to educate parents about the risks and create options. He left an open question for the audience, "When you leave here today, what are your going to do?"Gerry Cooney, heavyweight boxer from Huntington, New York. He was a joker. He spoke about boxing and the side effects he has experienced. Spoke of himself as a protector for others, a "Fighter for those who could not fight for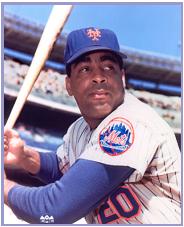 themselves."Rich Caster, a Tight End and Wide Receiver for 13 seasons in the NFL (Jets). He was humble and appreciative, noting that as we get older, we have the ability reflect and look forward. He was part of the original group ( 4500 players) in the lawsuit against the NFL, which is still awaiting appeal.Maxine Agee, wife of the late Tommie Agee, was a wonderful speaker and great presence. Heartfelt and real. Described an incident where her husband Tommie was hit with a baseball (on purpose) and the resulting speech challenges that followed, particularly noting an angry undertone (common symptom in post-concussion and CTE patients). Tommy passed away in 2001 from a heart attack.