Hyperbaric Oxygen as a Viable Treatment for Sudden Hearing Loss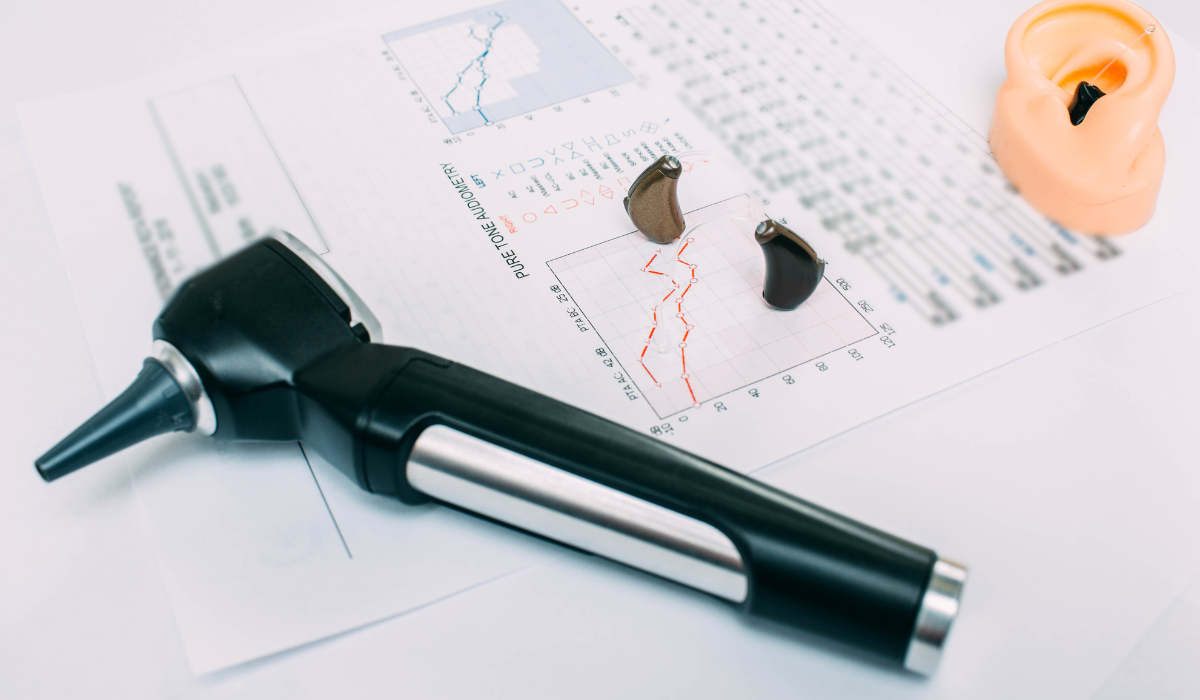 Sudden sensorineural hearing loss (SSNHL) is characterized by an abrupt deafness in one or both ears, whether all at once or over the course of a few hours or days. Specifically, it indicates an individual has lost a certain amount of frequencies and the intensity of sound—30-plus decibels (dB) in 3 or more contiguous frequencies—in the ear.
A study published in the Journal of the American Medical Association (JAMA) Otolaryngology–Head & Neck Surgery concludes that hyperbaric oxygen therapy is a beneficial treatment for those suffering SSNHL.
Causes of Sudden Hearing Loss
There are different causes of SSNHL, or what some people refer to as "sudden deafness," including infectious, autoimmune, and/or vascular causes. However, sometimes the hearing loss arises spontaneously, and no specific cause can be identified. In these situations, it is called idiopathic SSNHL. Most cases are idiopathic SSNHL and almost exclusively affect one ear only. Decreased blood flow and oxygenation in the tissues of the cochlea is one suggested mechanism for SSNHL. By increasing the oxygen supply to the cochlea, HBOT could improve hearing and reverse the damage in some. Unfortunately, the damage to the auditory nerve is permanent in most cases.
The sooner patients start HBOT for SSNHL, the better. The best chances for recovery occur when started within the first 48 hours. After 2 weeks the chances for success begin to decrease. We will however, treat as far as 3 months out.
SSNHL is not as uncommon as you may think.

Last year alone,

at Hyperbaric Medical Solutions

we

performed

over 750 treatments for

this

devastating

illness.
Research has shown that adding HBOT to your standard medical treatment plan produces optimal outcomes.
The Standard Treatment
The standard treatment plan for patients with idiopathic SSNHL is to use corticosteroids. Medical therapy with corticosteroids helps reduce inflammation and swelling of the tissue, and the steroid can be injected directly into the tympanic membrane (ear drum) or taken orally.
Hyperbaric Oxygen Therapy as a Treatment
When comparing patients who solely had medical therapy (steroids) to those who received both HBOT and medical treatment, it was demonstrated that combination therapy was advantageous for patients with SSNHL, especially for those with profound or severe hearing loss. In one study, HBOT improved hearing loss by 37.7 decibels for those with severe hearing loss and 19.3 decibels with moderate loss.
The U.S. Food and Drug Administration (FDA) has approved HBOT as a treatment option for SSNHL. HBOT therapy typically entails a series of 60- to 90-minute sessions whereby a patient sits or lies inside a hyperbaric chamber under the supervision of a medical team. During this time, HBOT can increase tissue oxygenation, including within the cochlear region. In some tissue areas of the body, there is a 10-fold increase in oxygen and a supersaturation of skin and subcutaneous tissue.
Infusing pure oxygen facilitates blood plasma transport to areas of the inner ear apparatus, which may promote nerve and tissue repair.
HBOT is a viable treatment option for SSNHL, especially when started early in the treatment plan and closer to when symptoms start. But there are barriers to starting treatment, like referral delays and the different approaches clinicians use when treating SSNHL. Patients may experience a higher likelihood of improvement when using a combination treatment plan that includes hyperbaric oxygen therapy.
Starting treatment earlier often leads to a better recovery, and patients should discuss this option with their doctors.
HBOT has also been deemed beneficial to patients with other ailments and conditions. This includes, but is not limited to: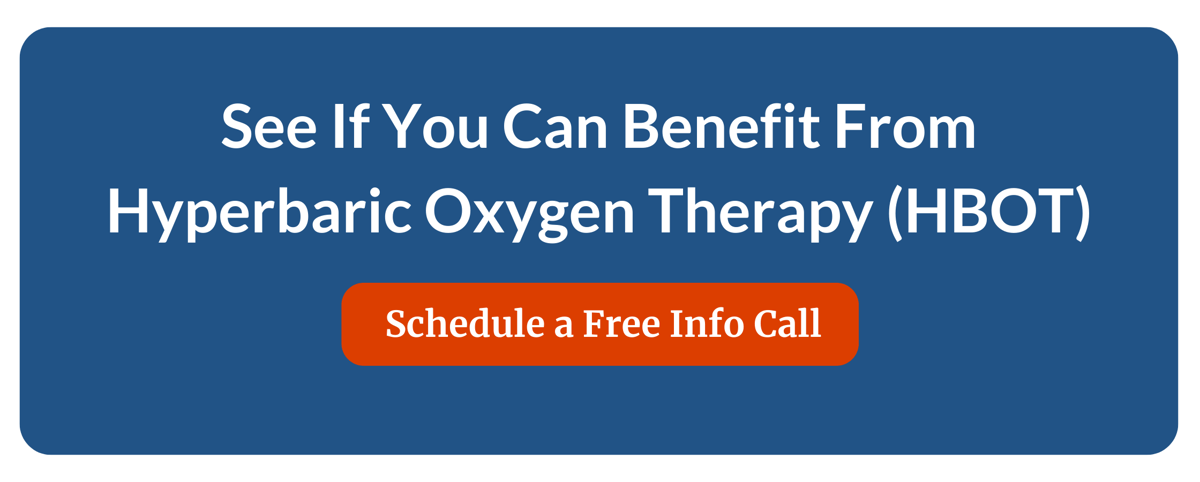 RESEARCH & STUDIES:
Olex-Zarychta D. Successful treatment of sudden sensorineural hearing loss by means of pharmacotherapy combined with early hyperbaric oxygen therapy: Case report. Medicine (Baltimore). 2017;96(51):e9397.
Rhee T, Hwang D, Lee J, Park J, Lee JM. Addition of Hyperbaric Oxygen Therapy vs Medical Therapy Alone for Idiopathic Sudden Sensorineural Hearing Loss: A Systematic Review and Meta-analysis. JAMA Otolaryngol Head Neck Surg. 2018;144(12):1153–1161. doi:10.1001/jamaoto.2018.2133
Cavaliere M, De Luca P, Scarpa A, Strzalkowski AM, Ralli M, Calvanese M, Savignano L, Viola P, Cassandro C, Chiarella G, Di Stadio A. Combination of Hyperbaric Oxygen Therapy and Oral Steroids for the Treatment of Sudden Sensorineural Hearing Loss: Early or Late? Medicina. 2022; 58(10):1421. https://doi.org/10.3390/medicina58101421
Byrne, Rosemary & Taub, Olivia & Fischer, Samantha & Milbauer, Deborah & Katz, Alan. (2022). Referral patterns and gaps in financial coverage hinder appropriate treatment of sudden sensorineural hearing loss (ssnhl) with hyperbaric oxygen therapy (hbot). Research Review. 10.52845/JORR/2022/3.4.2.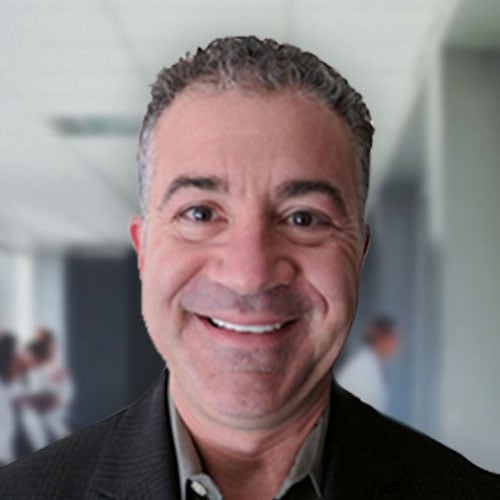 Written by Alan Katz, MD, FUHM, FACEP, FAAEM
Dr. Alan Katz, National Medical Director of Hyperbaric Medical Solutions (HMS), is double board certified in Emergency Medicine and Hyperbaric Medicine. He directs clinical operations, as well as education and research initiatives for HMS, particularly in exploring the use of hyperbaric oxygen therapy....
Read More