Dr. Alan A Katz, MD
Pioneering Advances in the Use and Acceptance of Hyperbaric Oxygen Therapy and Regenerative Medicine
RESEARCH & PUBLICATIONS
BOOKS: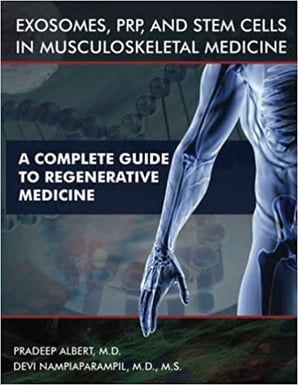 Amazon #1 Best Seller in Pain Management
Exosomes, PRP and STEM Cells in Musculoskeletal Medicine – Complete Guide To Regenerative Medicine.
Alan Katz - contributing author: Ch 16- Hyperbaric Oxygen. Ch 7- Platelet Rich Plasma. Ch 10- Bone Marrow Aspirate Concentrate. Pradeep Albert, Devi Nampiaparampil. ISBN-13 979-8390973868 Amazon · Apr 29, 2023
RESEARCH:
Referral Patterns and Gaps in Financial Coverage Hinder Appropriate Treatment of Sudden Sensorineural Hearing Loss with Hyperbaric Oxygen Therapy.
November 2022JORR. DOI.org/10.52845/JORR/2022/3.4.2. Rosemary Byrne, Olivia Taub, Samantha Fischer, Deborah Milbauer, Alan A. Katz
An emerging role of platelet-rich plasma and hyperbaric oxygen in the management of inclusion body myositis: a case report.
May 2022. International Journal of Advances in Medicine. DOI: 10.18203/2349-3933.ijam20221361. Alan Katz, Kristin Thomson, Daniel Morgan
Hyperbaric oxygen therapy as an adjunctive treatment for pyoderma gangrenosum: a case report.
November 2021. International Journal of Research in Dermatology. DOI: /10.18203/issn.2455-4529. Alan A. Katz, Kristin Thomson, Usra Amin
Effectiveness of Hyperbaric Oxygen Therapy for Treatment of Postmenopausal Osteoporosis
July 2020 International Journal of Advanced Research 8(7):1535-1537 | DOI: 10.21474/IJAR01/11421 | Alan Katz, Gurvinder Singh, Kristin Thomson
Management of Ischemic Tissues and Skin Flaps in Re-Operative and Complex Hypospadias Repair Using Vasodilators and Hyperbaric Oxygen
July 2020 Journal of Pediatric Urology 16(5) | DOI: 10.1016/j.jpurol.2020.07.034 | Chrystal Chang, Christine White, Alan Katz, Moneer K Hanna
Role of hyperbaric oxygen therapy and vasodilators in repeat genital surgery
Pediatric urology fall congress, vol. 9 (2019), pp.26-29 Scottdale Arizona. Poster 13 | January 2019 | Alan Katz, Moneer K Hanna